Examples of Triple Net (NNN) Leased Properties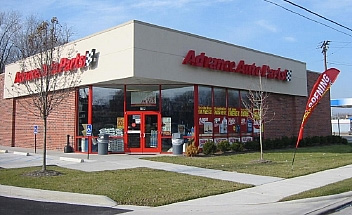 Description
Advance Auto Portfolio – Ohio
Area Description
Recently named an All-American City finalist for 2009, Toledo is situated on the banks of the Maumee River and on the shores of Lake Erie in northwest Ohio. The city has a population of about 325,000.
Because of its proximity to Lake Erie, shipping is a major industry and about 2,000 US & foreign vessels visit the city annually. Toledo is also the cultural and economic center for northwest Ohio and southeast Michigan. Toledo is developing an international reputation as a center for alternative fuels and "clean" technology development. A strong agricultural economy in the Toledo area provides the raw materials and the developing University of Toledo Technology Corridor is providing the intellectual capital for Toledo's economic renaissance. These higher education institutions operate campuses in Metro Toledo: The University of Toledo, Bowling GreenState University, Lourdes College, Mercy College, Monroe County Community College, Owens Community College, Stautzenberger College and others.
Based upon the 2000 Census, the national demographics consulting firm Claritas has estimated that for 2012 there are approximately 181,260 residents and 74,822 households within a five-mile radius of the Property. According to Claritas, the average household income within a five-mile radius of the Property was estimated to be $47,819.
Sale Highlights
PROPERTIES MUST BE PURCHASED AS A PORTFOLIO.
Business Notes
Advance Auto Parts (NYSE: AAP) Advance Auto Parts, Inc., through its subsidiaries, operates as a retailer of automotive aftermarket parts, accessories, batteries, and maintenance items. It operates in two segments, Advance Auto Parts (AAP) and Autopart International (AI). The AAP segment operates stores, which primarily offer auto parts, including alternators, batteries, chassis parts, clutches, engines and engine parts, radiators, starters, transmissions, and water pumps; accessories comprising floor mats, mirrors, vent shades, MP3 and cell phone accessories, and seat and steering wheel covers; chemicals consisting of antifreeze, Freon, fuel additives, and car washes and waxes; and oil and other automotive petroleum products. This segment also provides battery and wiper installation, battery charging, check engine light reading, electrical system testing, video clinics and project brochures, loaner tool programs, and oil and battery recycling services; and sells its products through online. The AI segment operates stores that offer replacement parts for domestic and imported cars, and light trucks to customers in northeast and mid-Atlantic regions, as well as to warehouse distributors and jobbers in North America.
ASKING PRICE: $3,383,000  SALE STATUS: Active
PRICE PER SQUARE FOOT: $267.98 CAP RATE: 7.00%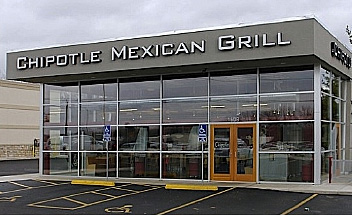 Description
Chipotle Ground Lease
Business Notes
Chipotle Mexican Grill, Inc. develops and operates fast-casual, fresh Mexican food restaurants in the United States, Canada, the United Kingdom, and France. Its restaurants primarily offer burritos, tacos, burrito bowls, and salads.
As of June 30, 2012, it operated approximately 1,316 Chipotle restaurants. Chipotle Mexican Grill, Inc. was founded in 1993 and is based in Denver, Colorado.
Commercial Retail Sale
1608 North Memorial Drive
Lancaster, OH 43130
STATUS: Existing TOTAL SQUARE FEET: 1,853
YEAR BUILT: 2007 TENANCY: Single Tenant
ASKING PRICE: $1,160,000.00 SALE STATUS: Active
CAP RATE: 5.50% SALE TYPE: Income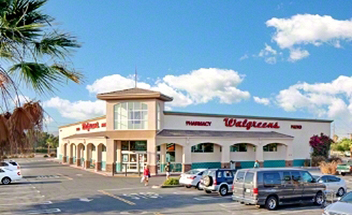 Description
Walgreens at Heritage Court
Business Notes
Commercial Retail Sale
44100 Jefferson Street
Indio, CA 92201
STATUS: Available TOTAL SQUARE FEET: 14,490
YEAR BUILT: 2006 TENANCY: Single Tenant OCCUPANCY: 100%
ASKING PRICE: $5,881,000 CAP RATE: 6%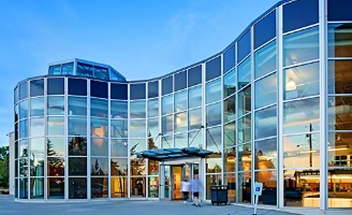 Description
Gold's Gym
Business Notes
Commercial Retail Sale
31 Montana Avenue
Tacoma, WA 98409
STATUS: Available TOTAL SQUARE FEET: 69,546
YEAR BUILT: 1988 TENANCY: Single Tenant OCCUPANCY: 100%
ASKING PRICE: $13,700,000 CAP RATE: 8.25%
*Asking prices are not always sales prices. TripleNet Investors will negotiate the most favorable price and terms possible for their clients.
Ask Barry?